The Cambridge Immunology Network PhD and Postdoc Committee is a group of enthusiastic scientists who help to run the network and ensure that our early career scientists can make the most of their time here at Cambridge.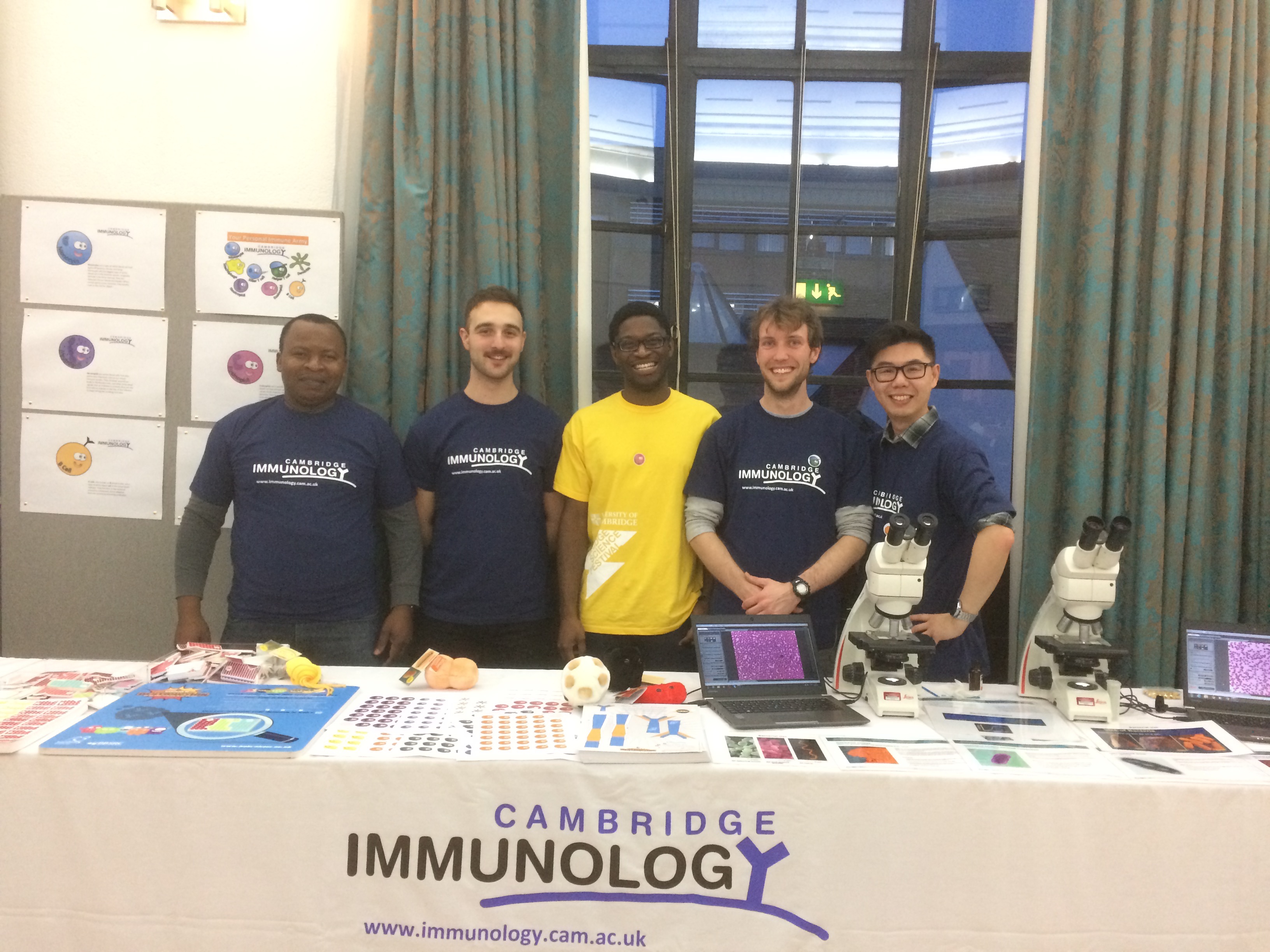 The committee play an active role in the Immunology network and are involved with many activities:
Provide feedback on events that the network organises
Volunteer to help with public engagement events
Help organise and Chair at the PhD and Postdoc Day
Suggest speakers for the "Immunology and Medicine" seminar series
Work with the coordinator of the Immunology network to ensure that the needs of our early career scientists are met.
We are lucky to have two very proactive head representatives:
Dr Georgina Bowyer for postdocs <gb387@cam.ac.uk>
Katharina Ramshorn <kr448@cam.ac.uk> for PhD students
Join Us!
Why join us? 
A great way to make new like-minded friends and potential collaborators and being part of such an organisation is a great way to impress on your CV.
If you would like to become a member of the committee then please email the Immunology Coordinator; Dr Maryam Arasteh (jma93@medschl.cam.ac.uk). 
All you need to do is attend a couple of meetings a year and be proactive in helping out at public engagement events.
Looking forward to meeting you!
Joint CIN and Dept. of Pathology Early Career Journal Club
We have teamed up with the Department of Pathology early career researchers at the University of Cambridge to hold our monthly Journal Club.
Every month a group of like-minded scientists get together to critique a paper in a relaxed atmosphere in Cambridge city centre accompanied by pizza.  PIs are also welcome; junior scientists are being paired up with senior scientists. For more information go to: https://www.immunology.cam.ac.uk/ecr/joint-cin-and-dept-pathology-early-...