Cambridge Immunology Network 2016 - Neuro-Immunology
In 2016, the home of the annual Cambridge Immunology Forum will be Queens' College Cambridge. The date will be 22nd September 2016
The immune system is vast, highly complex and tightly regulated. For normal homeostasis to prevail the immune system interacts with many other systems in our bodies, one being our nervous system. As such, the theme will be 'Neuro-Immunolgy". This emerging  and varied field deals with the interrelationships of the nervous system, immune responses and autoimmune disorders - giving rise to a myriad of disorders such as multiple sclerosis, AIDS, amyotrophic lateral sclerosis, Guillain Barré Syndrome, myasthenia gravis and brain tumors. 
As in previous years, we are hosting several distinguished speakers who have had an illustrious career in neuro-immunology research.
This speakers confirmed so far are:
▪    Jony Kipnis (Virginia) 'Meningeal immunity in CNS function and diseases' 
▪    Michal Schwartz (Weizmann, Israel) 'Immune checkpoint blockade for empowering the immune system to fight against Alzheimer's disease and dementia'
▪    Shohreh Issazadeh-Navikas (Copenhagen) 'Neurons tame T cells & Neuroinflammation; impact on FoxA1+ Regulatory T cell fate'
▪    Eicke Latz (Bonn) 'Role of inflammasomes in Alzheimer's Disease pathogenesis'
▪    Dorian McGavern (NIH) "Dynamic insights into the pathogenesis of traumatic brain injury and CNS infections"
▪    Julie Gibbs (Manchester) "Regulation of inflammatory responses by the circadian clock"
▪    Michael Carroll (Harvard, USA)-"Complement C4 as a risk allele for Schizophrenia"
▪    Alistair Coles (Cambridge, UK) 'Treating the inflamed brain'
Details of how to register for this event and the poster competition will be posted on the website soon. We encourage and welcome all researchers (at all levels) who have an interest in immunology to attend this event. 
We look forward to seeing you there!
Please contact Dr Tammy Dougan for details. 
Register: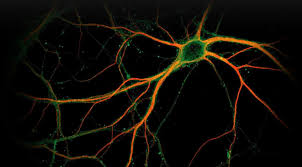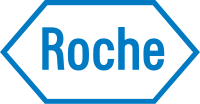 Date:
Thursday, 22 September, 2016 -

09:00

to

18:00
Event location:
Queens' College Cambridge.