This year, we have key talks from:
▪ Prof. Gordon Dougan FRS (Sanger Institute)
▪ Dr Milka Sarris (Physiology, Development and Neuroscience)
▪ Industry vs Academics panel- Dr Tim Allsopp (Consilium Bio Ltd), Dr Kai Stoeber (VP, Global Innovation, Shionogi Ltd).
Cambridge Immunology PhD and Postdoc Day 2017
Cancer Research UK, Cambridge Institute. Thursday June 8th, 2017
Funded by: Isaac Newton Trust grant
This year, we have key talks from:
Prof. Gordon Dougan FRS 
Dr Milka Sarris
Industry vs Academic panel- Dr Tim Allsopp (Consilium Bio Ltd), Dr Kai Stoeber (VP, Global Innovation, Shionogi Ltd).
As well as our inspiring key talks, we are asking our PhD and Postdocs to present their research either as a short talk (10 mins+5 mins questions), poster or both. We have space for 12 talks and around 20 posters (A0) so will be treated as a first come first served basis. 
As in past years, there will be a buffet lunch and a reception with Pizza and drinks. We will also have sponsor exhibitions and a chance to network at the coffee breaks.
This is a *FREE* event - please come along and enjoy the day!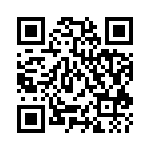 For more details, please contact the Immunology Coordinator, Dr Tammy Dougan td378@medschl.cam.ac.uk
08:45 Registration with Tea and Coffee
09:25 Opening and Welcome – Prof Arthur Kaser
Session 1: Chair – Dr Alice Denton
9.30 Andrea Strakova
"Canine transmissible venereal tumour: How can a cancer become infectious?"
9.45 Sarwah Al-Kahlidi
"The role of copy number alterations in determining the immune profile in
HGSOC"
10.00 Christian Owusu
"A transcriptomic view of the murine immune response to schistosomiasis"
10.15 Crina Samarghitean
"Bioinformatics services in primary immunodeficiencies – challenges and
developments"
10:30 Poster Session and Tea, Coffee & Biscuits
Session 2: Chair: Dr Danika Hill
11.00 Dafni Glinos
"Cell proliferation is controlled by different signalling pathways in response to
stimulation in naïve and memory CD4+ T cells"
11.15 Meritxell Nus
"Marginal zone B cells protect from atherosclerosis limititng T follicular helper
cells through Pdl1"
11.30 Michael Harris
"T Cell Signaling on the Flick of a Switch"
11.45 Keynote Presentation: Dr Milka Sarris
"Signaling dynamics governing leukocyte navigation in complex tissue
environments"
12:25 Buffet Lunch
Session 3: Chair – Dr Andrew Chan
13.30 Keynote Presentation: Prof Gordon Dougan FRS
"Finding a (scientific) career path in changing times"
14.15 Olympe Chazara
"Interactions between immune genes at the maternal-fetal interface"
14.30 Iva Filipovic
"Ontogeny, cell identity and function of uterine Group 1 Innate lymphoid cells"
14.45 Rachel Ulferts
"An essential role for the WD40 domain of ATG16L1 during non-canonical
autophagy in influenza virus infection"
15.00 Poster Session and Tea & Coffee
Session 4: Chair – Dr Stephen Reece
15.30 Longzhu Shen
"Analysis of viral competition assay design to assess the fitness of influenza"
15.45 Andrew Chan
"The Location and Genomic Organisation of the BG Genes in Chickens as
Revealed by Fibre FISH"
16.00 Industry vs Academia panel
Please join in and discuss the different aspects of science with:
Dr Tim Allsopp (Consilium Bio Ltd), Prof Gordon Dougan (Sanger/ University of
Cambridge), Dr Milka Sarris (Department of Physiology, Development and
Neuroscience).
17.00 Close and Reception (Pizza, Beer, Wine & Juice)
Date:
Thursday, 8 June, 2017 -

08:30

to

18:00
Event location:
Cancer Research UK, Cambridge Institute